The Federal I-9 form is an essential part of any Human Resources compliance strategy. It begins by ensuring proper documentation for your new hires is completed, collected, executed and filed so that managers can provide on demand access in the event of an audit.
Through the use of the GlobalForms 10 option with Business Essentials, you can easily add a workflow that drives this process through a completely digital series of actions. The Federal I-9 form that most employers will immediately recognize has been digitally transformed so it can be easily loaded into your GlobalForms instance. The accompanying workflow enforces the process of information collection and filing the form into your Business Essentials repository. To see a demonstration of Federal I-9 form, you can find it in the GlobalForms Forms Gallery located here.
Form Use
The process logic for completing the I-9 form and providing the supporting documentation is built directly into the GlobalForms web form. The form appears in the familiar Federal I-9 layout with text fillable fields that the employee can quickly complete. It also includes an e-Sign compliant digital signature field so that the employee can legally attest to the accuracy of the information they are providing. Once the employee has completed the form, the hiring manager then attaches the required two forms of photo identification to the completed form through a simple browse function or drag and drop process. Once the hiring manager provides the back up documentation, they simply save the form and the process is complete.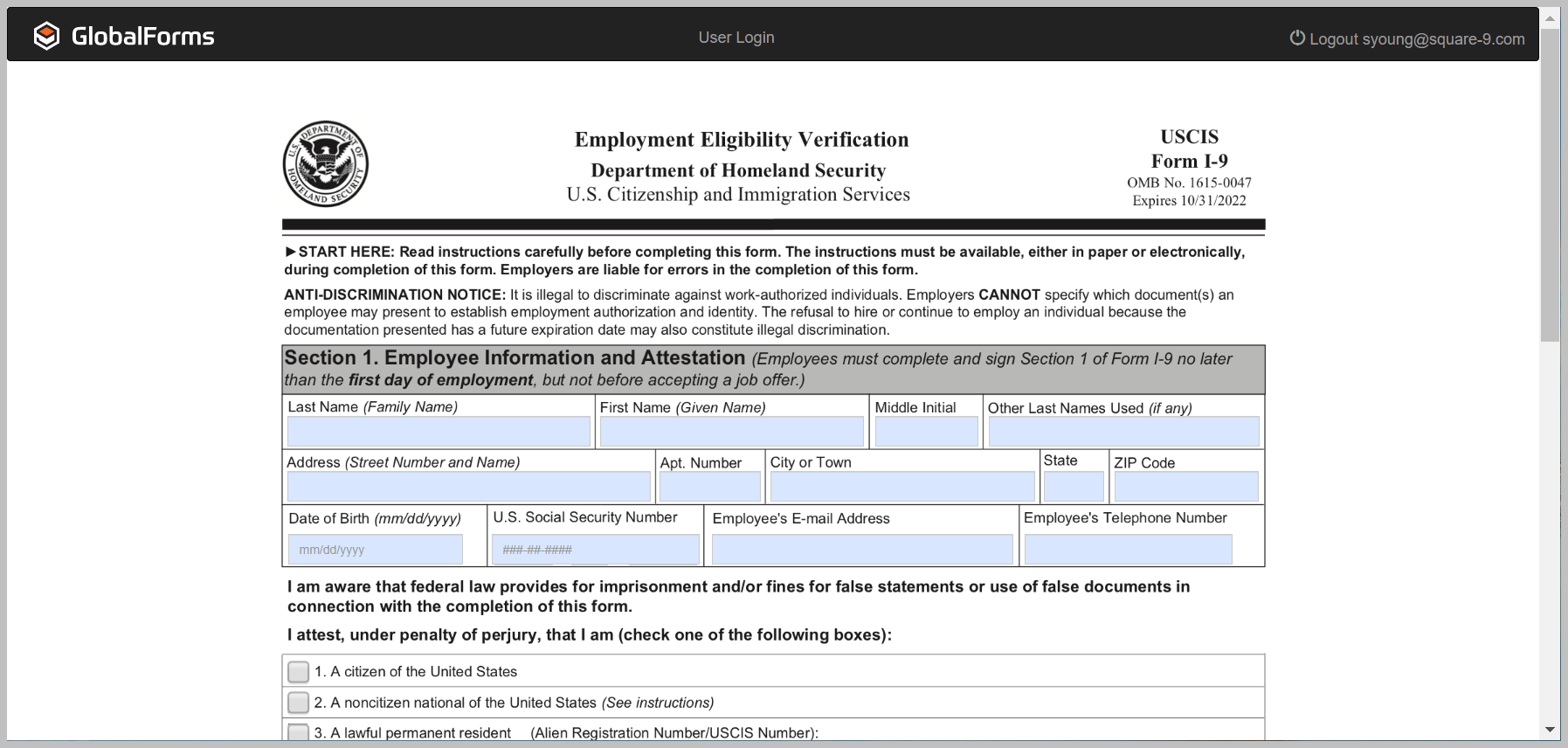 Easily Recognized Form Fillable I-9 Form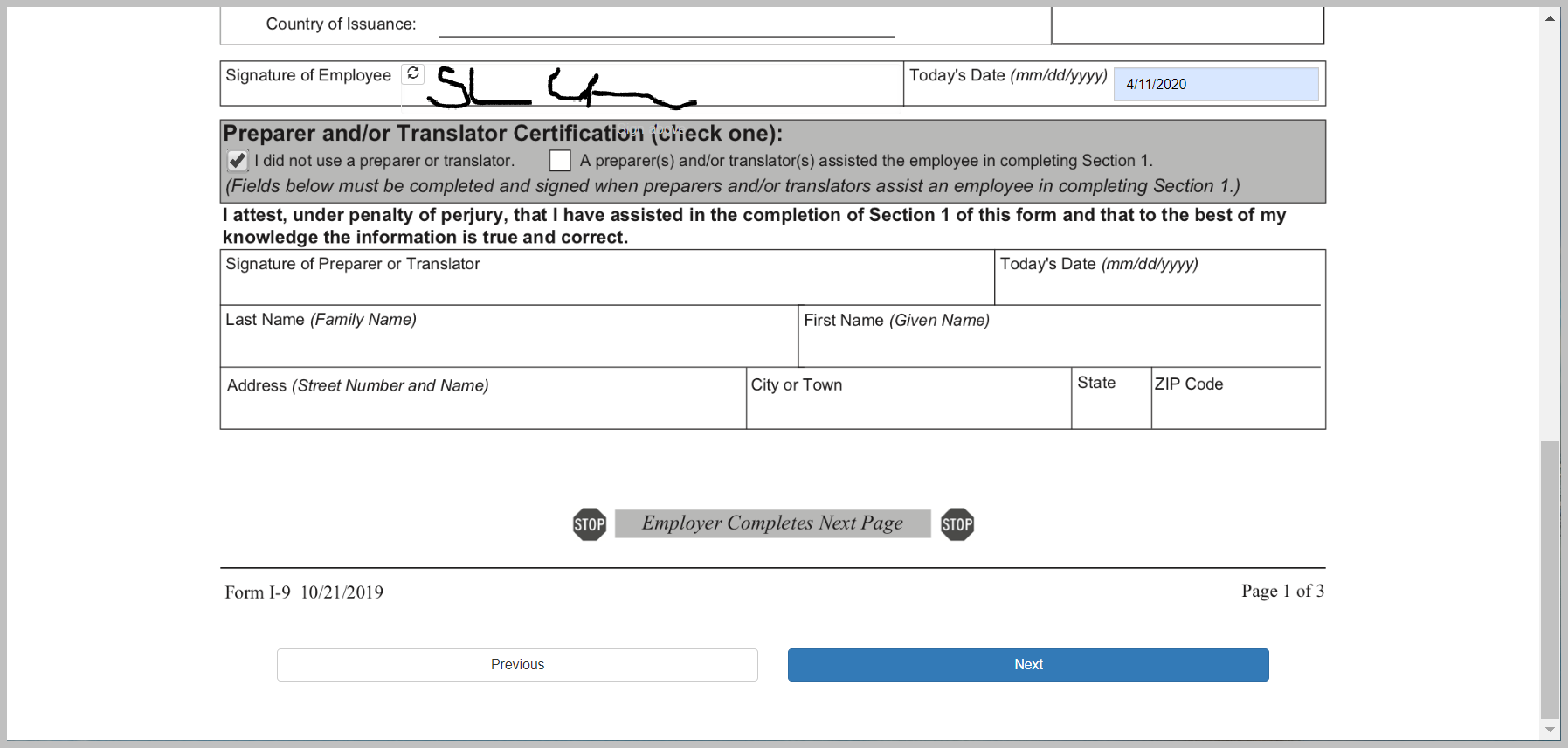 eSign Compliant Digital Signature Support
Browse or Drag and Drop Support for Attaching Supporting Documents
The Capture Process
By saving the document, the hiring manager has triggered a workflow that transforms the web form into a text based PDF formatted record and saves it into the Human Resources archive in Business Essentials. The employee information collected in the form is used to automatically "file" the document so that it can be easily found in a future records search. This entire process is a simple linear workflow but because it has already been designed and tested, it requires virtually no effort to deploy.