GlobalForms 10 Packaged Solutions
The GlobalSearch C2 for Business Essentials community can easily extend the digital transformation capabilities of their installation through the addition of GlobalForms 10. We have created prepackaged forms and workflows that quickly add the efficiency of web forms management through a plug and play experience. Given the critical nature of employee on-boarding, we have included pre designed solutions for both the Federal I9 and W4 forms. These forms and workflows can be downloaded for use within the Human Resources archive of GlobalSearch C2 for Business Essentials .
By using GlobalForms 10, you can begin leveraging the benefit of web forms automation and data immediately. Consult the Forms Gallery for predesigned forms and the documentation section on Transporting Workflows to learn just how easy importing forms workflows can be.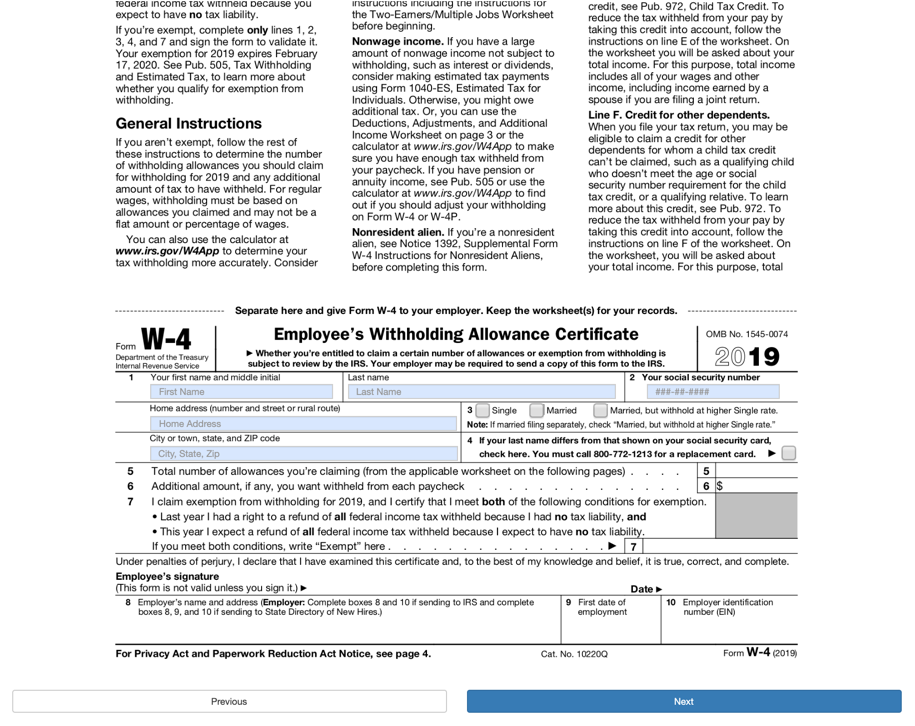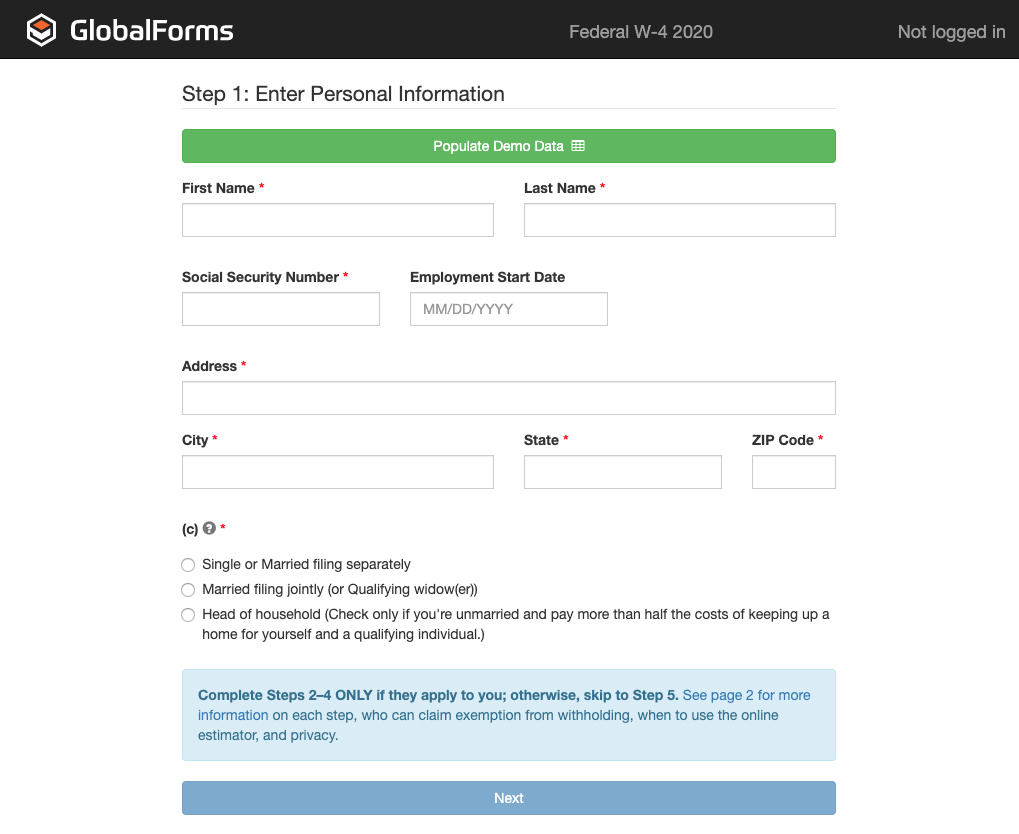 Version Warning
Please note that the workflows documented here assume a GlobalCapture version of 2.2 or greater. These workflows will not work on versions below 2.2.