Return to Work Essentials from Square 9 facilitates the reopening process for organizations ensuring they take the right measures to maintain a healthy and safe workplace. The cloud-hosted, completely touchless, health screening solution allows you to screen anyone entering your facility through a few simple steps ensuring the status of their health while limiting the spread of infection. For more information on how return to work can help your business, refer to the product information page here. An on-premise version is also available for customers wishing to host their own environment.
Return to Work offers a short and intuitive process flow for contactless screening:
The user being screened accesses the appropriate form from a link provided to them, or by scanning a QR code on their mobile device.
The user provides basic details including name and email address.
The user answers a series of yes/no questions that assesses risk and automatically determines eligibility to enter.
If configured, the user will be required to read and sign a liability waiver.
The user is notified of whether or not they will be granted access to the facility.
Approved entries will include a QR code that may be presented on entering the facility.
A screening user will scan that QR code from their own or company provided mobile device / tablet, which allows them to securely enter a body temperature.
A document record of the transaction is securely stored in a GlobalSearch C2 repository for historical preservation and reporting.
Setup
As a cloud hosted solution, Return to Work is ready to run out of the box. When you receive the activation email, it will include a link to the administration dashboard, in addition to account credentials to securely access the platform. Follow the provided link and log in to access the dashboard.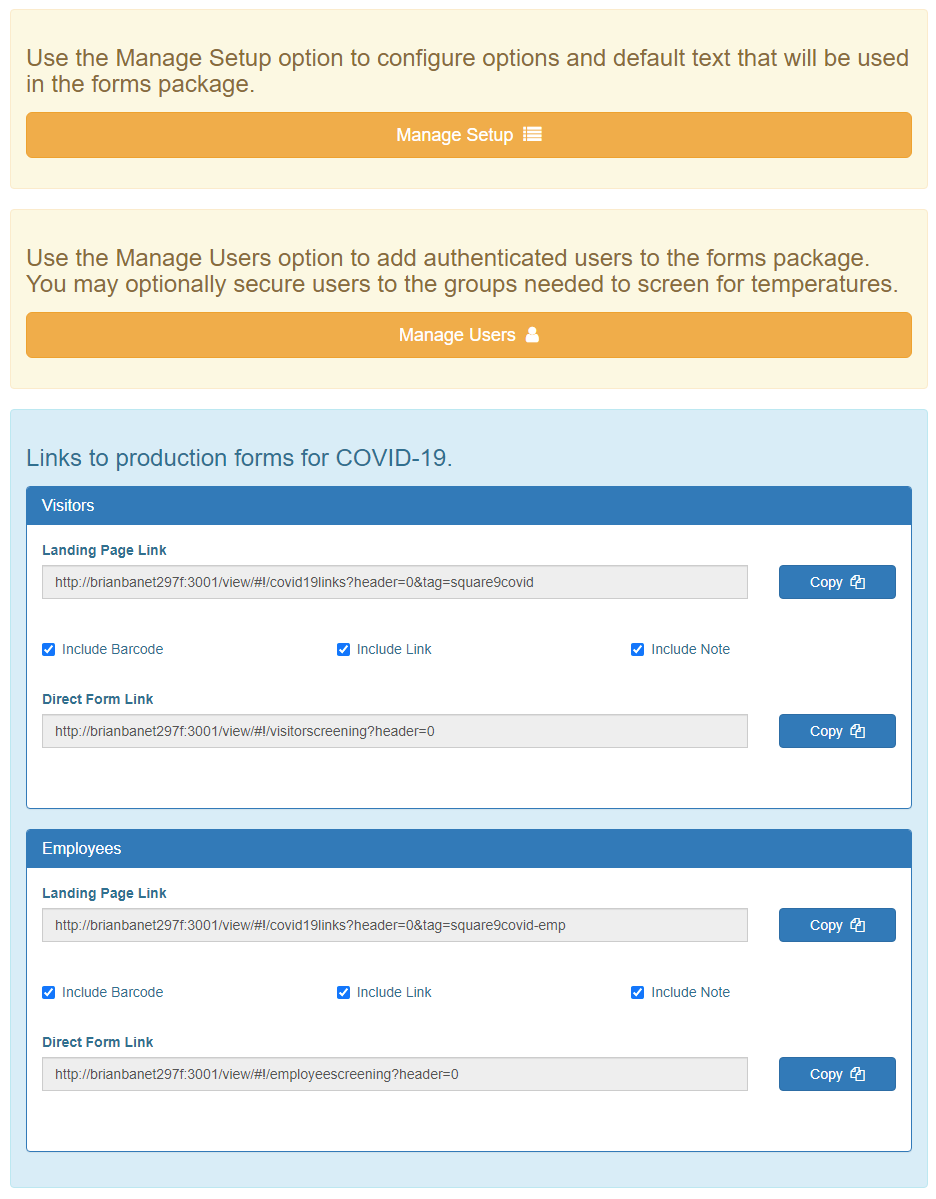 From the dashboard, the administrator has the ability to configure important setup details, manage users, and copy links for sharing access to the forms in the Return to Work package.