Enable Content Searching on Archives
Content-based searching is a powerful means for mining data within your documents or for searching on records when you may not remember how they were indexed in the system. For more information on building Content Searches, please refer to the Content Searching page.


To allow GlobalSearch searching through text-based documents stored in a new Archive, based on a keyword or phrase, click Enable Content Search in the New Archive dialog.


To edit Content Search in an existing Archive, enable Content Search from the More Options ( ) icon for the selected Archive.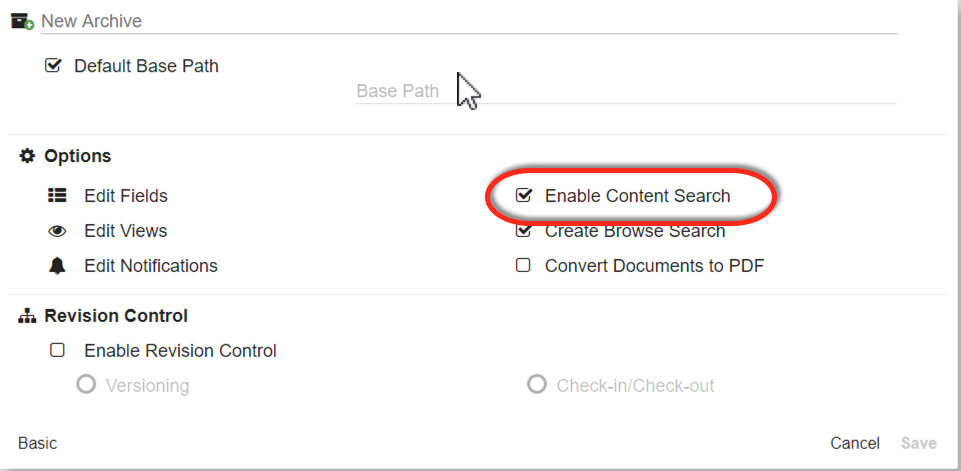 Content Searching & PDF Documents
Content searching can be enabled after an Archive is created, but existing records will need to be re-indexed. Click the More Options icon for the selected Archive and click Rebuild Index.