Enable Browse Searching on Archives
Selecting the Browse Search option when creating an Archive automatically provides your users with a broad-based search tool that uses all Index Fields assigned to the Archive. As an administrator, you can create custom Searches for your users based on their specific needs, but the Browse Search is a great place to get started.


To create a browse based Search, enable Create Browse Search during the creation of the Archive.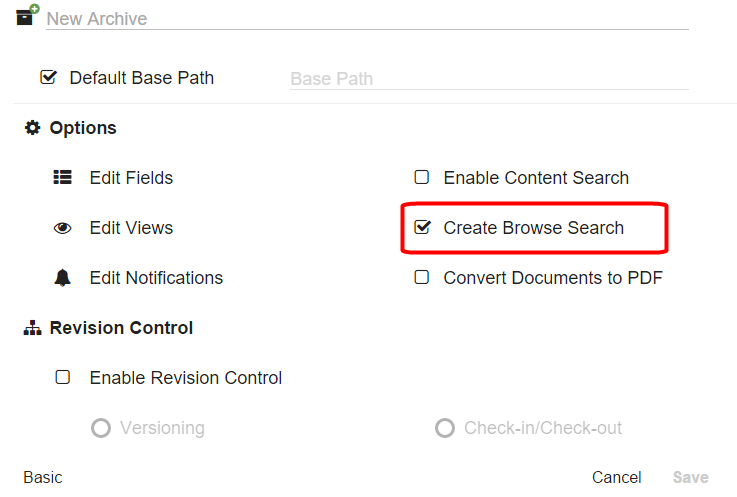 Fields
For this option to be effective, the Archive should be setup with all necessary fields at the time of creation. If you add fields to the archive after it is created, searches will not be automatically updated. You will need to manually edit any searches that need to include new fields added after the Archive was created.