Installing the Desktop Client
All GlobalSearch customers can leverage the client that best suits their needs (browser or desktop). Windows users seeking to leverage the Desktop client (a .NET Framework client application) can easily deploy it from a web accessible package. With the release of version 6.1 of GlobalSearch, the desktop client deployment has been updated and is deployed from a new, web accessible location.
Deployment
The GlobalSearch Client Installation media is found in the installation folder on the server, the path is:
C:\inetpub\wwwroot\Square9API\Desktop_Client\release\setup.exe
On-Premise Customers
http://servername/square9api/desktop_client/release/setup.exe
http://IPaddress/square9api/desktop_client/release/setup.exe
Cloud Customers
https://yourc2instance.mysquare9.com/square9api/desktop_client/release/setup.exe
The client installer is a background process and requires no user input. All of the configuration is defined by the server and the only thing required of the user is to run the setup executable (setup.exe). During installation, a Square 9 application will present in the Windows Taskbar:

After the installation, GlobalSearch will attempt to start for the first time, prompting the user for Authentication: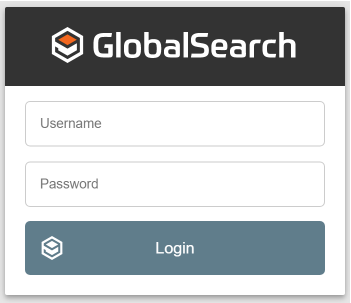 Note if you block your users from installing programs on their local machine you will need to put in admin credentials during the install and updates. The desktop client installs per local user profile. You will not be able to upgrade on another local user profile.
Deployment
As of version 6.1, the desktop client is intended to be a user client only. Any admin functions are performed in the browser.
GlobalSearch desktop does not install automatically on the server. Square 9 does not recommend using your server for client tasks. Customers who wish to deploy the desktop client to the server can do so by following the aforementioned steps.