An Overview of Business Essentials
Introduction
GlobalSearch C2 for Business Essentials delivers a powerful and secure cloud solution for managing the documents used commonly by businesses every day - regardless of their industry. This solution is pre-designed using best practices for capturing, storing, protecting and retrieving your information quickly and efficiently. Practice areas include the management of records for Accounts Payable, Accounts Receivable, Human Resources as well as Business Contract Management.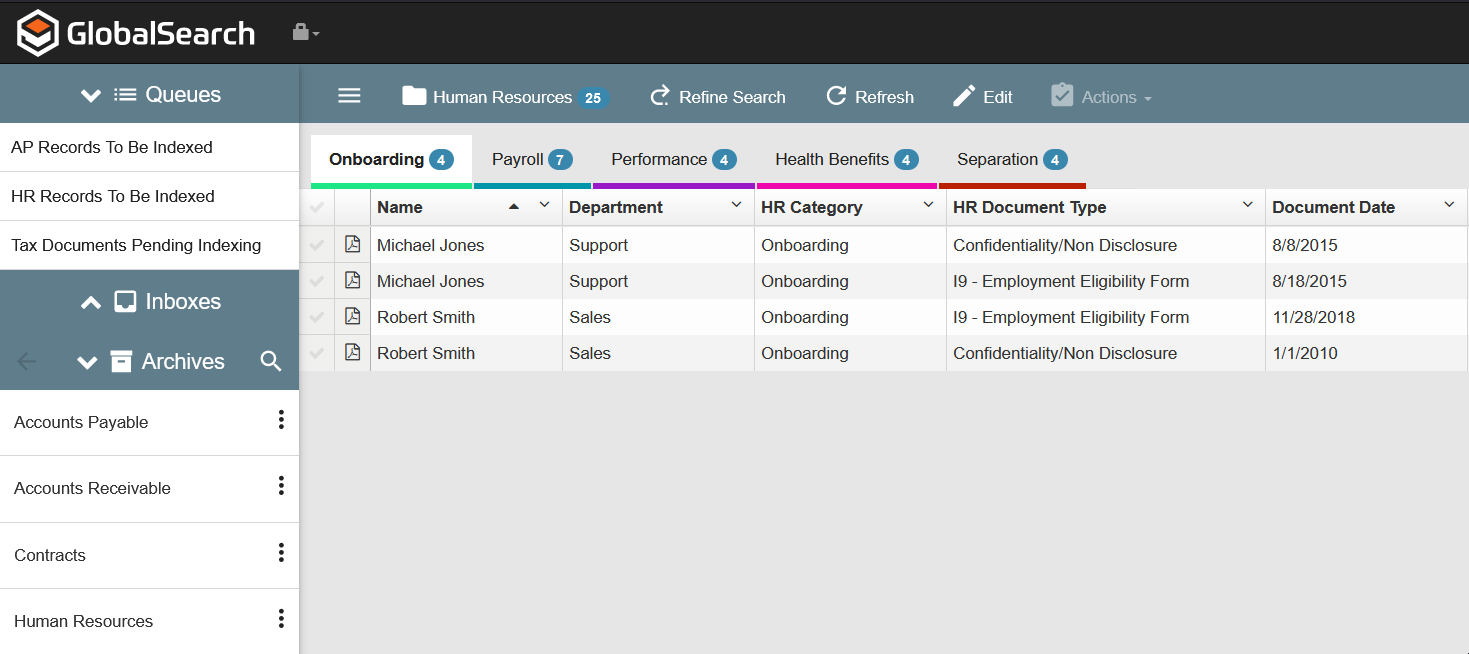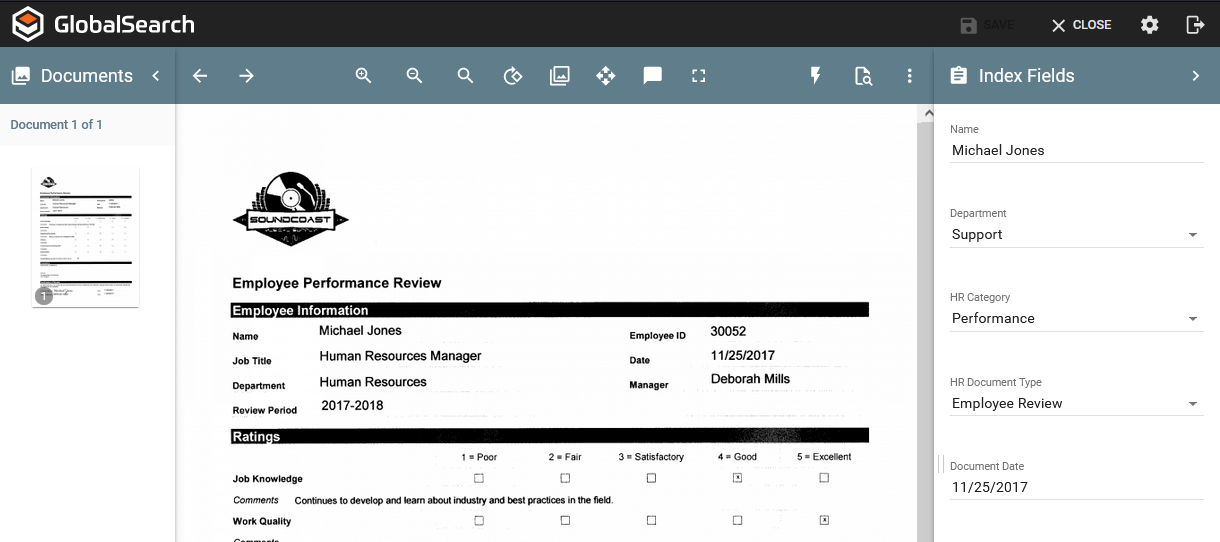 A Human Resources Record in GlobalSearch C2 for Business Essentials
By leveraging the inherent scanning capabilities of your office's multifunctional printer or a dedicated scanner, documents are digitally transformed and classified with business-critical information to allow for immediate access from wherever you are. Business Essentials also supports the importing of documents through both drag and drop or from a local or network file share.
The overarching design goal of GlobalSearch C2 for Business Essentials is to provide a solution that addresses the common needs of most businesses in an easy to use, very efficient manner with minimum cost. At the same time, GlobalSearch C2 is a highly customizable platform. If after using the system you discover that you have unique needs outside of what Business Essentials delivers, Square 9 or your Square 9 Authorized Reseller will be happy to review options for customization of your solution.
GlobalSearch C2 is part of the Square 9 family of Enterprise Content Management so it's easy to compliment your system with optional solution add-ons like workflow automation or web forms management. With virtually unlimited expandability, GlobalSearch C2 is the last Content Management platform you'll ever need.