Use the Content Component for adding visual style to text elements on your forms. When a Content Component is dropped onto a form, their are not and real configurable settings to speak of. Content can be conditionally shown or hidden with rules written on the Conditional tab of settings.
The Content Component provides a visual editor where you can author text with a variety of styling options, without the need to understand more complex web based styling functions.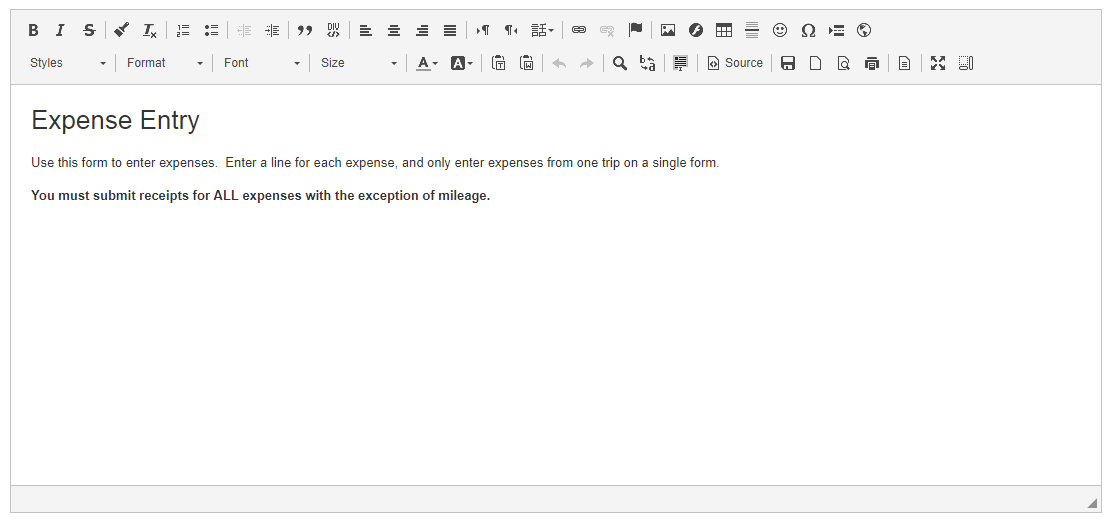 Simply type the text, and use the tools provided to style it to your needs. Note that while you can access the source HTML for the control, and you can inject your own HTML tags into the body of the component, unsafe tags like <script> are stripped before rendering.